Arrested for Drug Possession in Denver?
Don't let a drug crime arrest ruin your future! Contact Castle & Castle for defense.
Marijuana has been legalized in Colorado, but that does not mean that you cannot be arrested for illegal possession of drugs. If you were caught in possession of any other drug, whether it was cocaine, heroin or a prescription painkiller, you could be charged with a misdemeanor or felony and be facing harsh criminal penalties. Furthermore, an arrest for possession of marijuana is still possible, such as if you were in possession of more than 1 ounce of pot or if you were caught in possession while under the age of 21 years.
Arrested for possession? Call now at (303) 800-3273! Se habla español.
Why Choose Castle & Castle?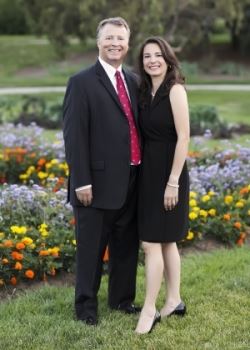 As soon as possible after your arrest, contact us at Castle & Castle. Why choose us? Our drug crime defense attorneys have 60+ years of combined experience.
Before entering private practice, Liz Castle served as a public defender and was a senior lawyer for the Denver Drug Court during its early stages. Jim Castle also has a background as a public defender, and during his career he has even been selected by the United Nations to serve as defense counsel in one of the most important international criminal trials in history.
What does all this mean to you? When you hire Castle & Castle, you will be working with a team of drug crime lawyers who know how to get results. We have an outstanding reputation in the Denver legal community, and prosecutors and judges in the local courts recognize us as trial lawyers who are ready to fight for our clients.
Our Awards & Accolades
Over the course of our careers, we have handled cases that have brought us attention in the national news media, including on NBC, Fox News, CNN, Telemundo, Univision, CNBC and the BBC.
Our attorneys have also earned professional recognitions and awards, including:
Named Best Lawyers in America 2008 - 2013
Top 100 Trial Lawyers
Colorado Super Lawyers® list for 2008 - 2013
2001 Colorado Criminal Defense Bar's Jonathan Olom Award
2003 Colorado Criminal Defense Bar's President's Award
2005 Denver Bar Association's Volunteer Lawyer of the Year Award
There is no guarantee of success in any drug crime case, but you can vastly improve your chances of a favorable outcome by hiring a team of attorneys with a proven track record.
Contact us now to find out more about what we can do for you.
What to Do After an Arrest for Drug Possession in Denver
The most important action you can take after you have been arrested and charged with unlawful possession of drugs is to contact a criminal defense attorney. At Castle & Castle, we offer free initial consultations. Take advantage of this opportunity to tell us your side of the story, to get answers to your questions, and to find out what you can do to fight the charges. We are ready to take action on your case, now so do not hesitate to contact us.
Contact us online today to schedule your free consultation so we can review your situation and begin working on a strategy for defending your rights and your freedom!